So… I haven't been documenting everyday, because honestly, I think it will get narcissistic and boring. So, I will be sharing highlights today… all via iPhone pics. Fun, huh?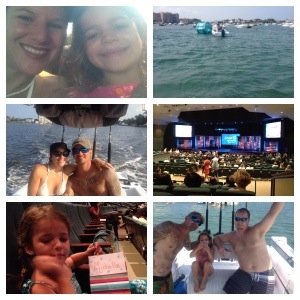 We took the boat out & met up with friends at Lake Boca… and there was a nice patriotic service at church.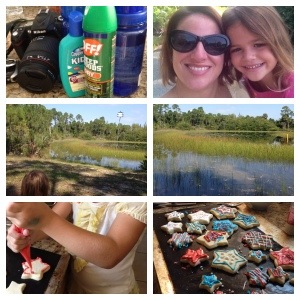 We went on a hiking trip… then made cookies.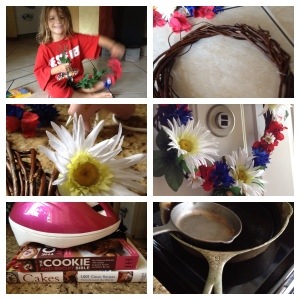 And… we made a wreath for Independence day. We also scored big at Goodwill with some vintage cast iron (Griswold, and no heat ring!) and a brand new (with tags!) helmet. Of course I couldn't resist cheap cookbooks. ($2.99) 😀 Yay to that.
I manages to knock a few things off my Pinterest boards, as well. I made these cute little charms & a AMAZING ICED COFFEE ~ I'll share the recipe and link it up shortly.
I have this huge craft box under my bed with random supplies for assorted Pinterest crafts I saw. I have vowed to not even get one more craft item until that box is empty. Let's just say I'm going to be all crafted out soon & very soon. :p
If you can't tell from that pic above… that cast iron is in desperate need of a re-season. So, that will be a tutorial as well. But, to be honest- it's summer. Turning on the oven to re-season cast iron is not tops on the list. (For now…)
Maybe the next rainy day. 🙂 Have a wonderful day, folks. Enjoy today & all that it is for what it's worth. xoxoxo!