I made macarons yesterday. Boy do they make a mess. Wanna see?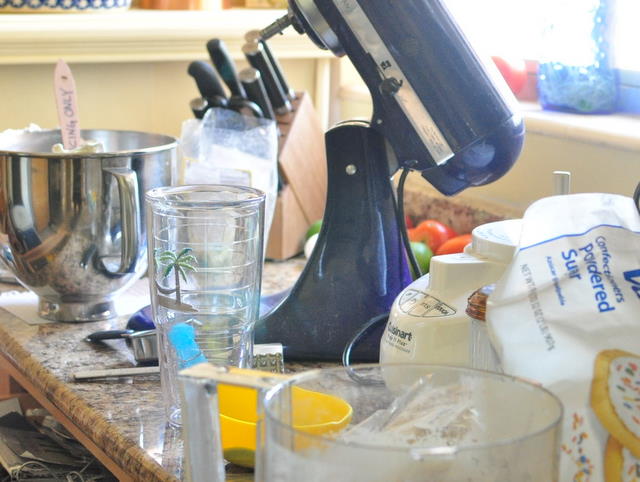 Obviously, the mixer…and the cup is used to fill the pastry bag. The food processor is for the almonds and sugar, and assorted measuring cups for the obvious.
Add a fine dusty layer of sugar on top of it all, and there is quite the clean up ahead.
Next time, I'm making one-bowl brownies.