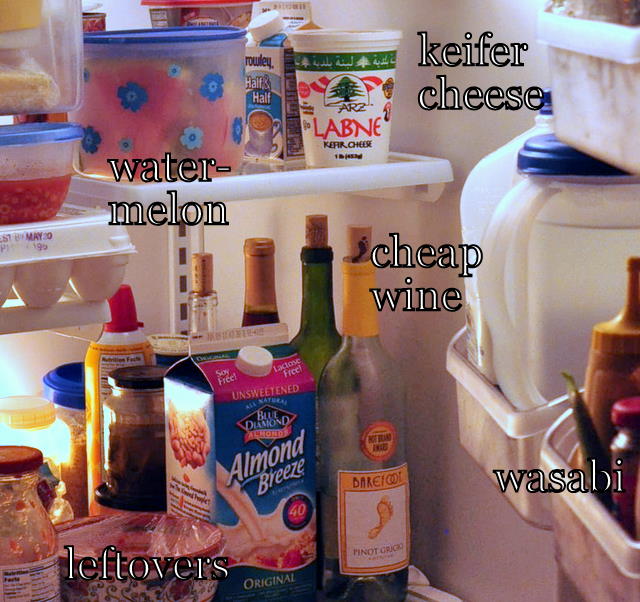 Of course you can't see all the shelves in this picture.
I have to keep some privacy.
Just kidding- I just didn't feel like switching camera lenses, that all.
Next week's will show the top shelf complete with watever foil wrapped leftover may be luring in the back. (eeek)
Yes, there are 4 bottles of wine in there.
I'm a wino.
Not really- I use it for cooking, a lot.  😉
Heck, who am I kidding?