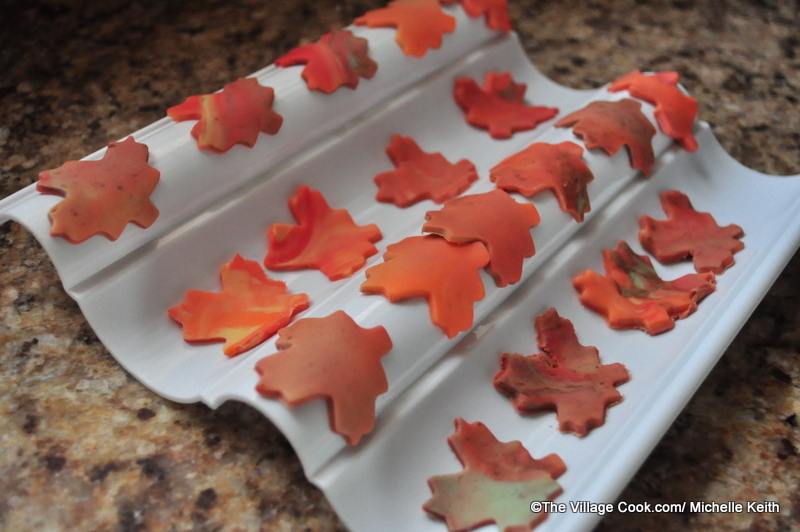 I had big plans for cupcakes this weekend, and these little leaves were going to adorn the tops. Well, they eventually will…as of now, these little leaves are still out on my counter as I still try to find/create the perfect cupcake recipe for them.
I'm thinking maple spice.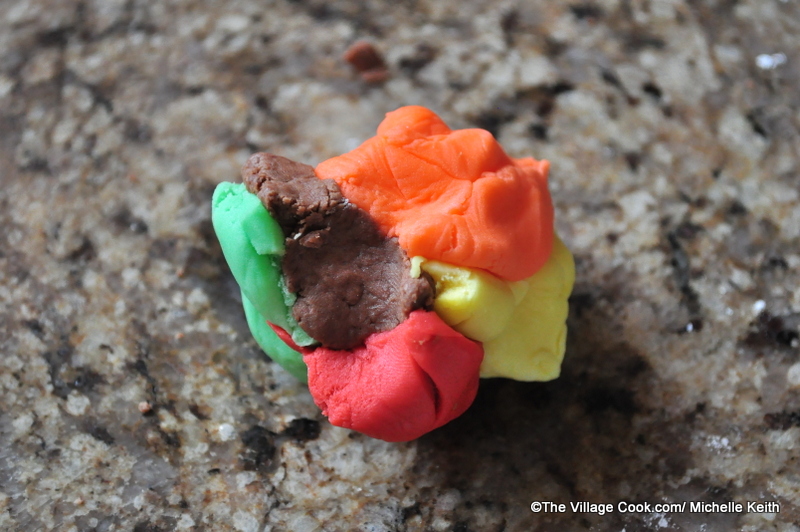 I made these by gently mixing assorted colors of fondant… you can buy pre-made & colored fondant- or save lots of money and making your own.
Here's how to make your own: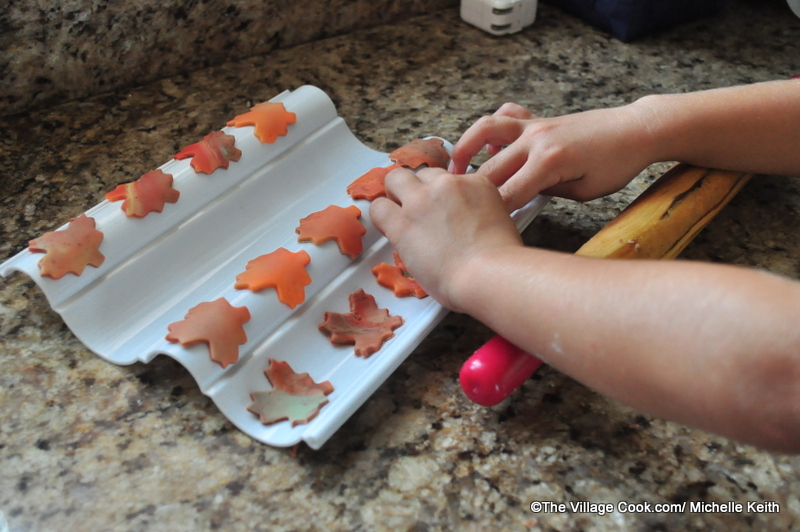 Of course, I can't take full credit for the leaves. My daughter walked in and immediately assumed I was working with Play -Doh and had to join in on the fun. Which was perfectly fine until she wanted to make other shapes, then I had to explain how we needed just leaves.
Then I gave in and let her make Christmas  Autumn  trees.
To make these:
Gently knead tinted fondant together.
Roll out to 1/8″ thickness.
Cut with desired mini cookie cutter.
Place on wax paper or a Wilton Drying Rack (pictured above) to give more curl.
(You can also gently curl the leaves by hand after they have dried 1 hour. )
Use them to decorate pies, cakes, cookies, cupcakes… your counter…. 😉
I will keep you updated on the progress of the baked good that these will end up on.  Until then, head over to The Village Cook for an easy Sicilian Tart